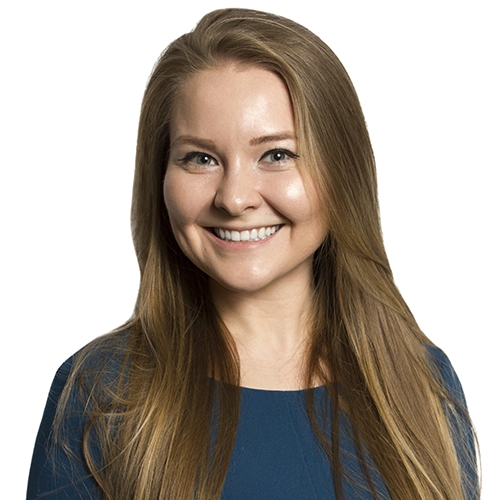 Anna Sankova
Licensed Real Estate Salesperson
While pursuing her business degree in New York City, Anna worked in sales and service industries on the hunt for her career passion. She spent time refining the art of negotiation and found that the perfect commodity to sell was real estate, as product is always different and unique.

Previously, Anna worked in a boutique real estate firm on Wall Street, which is where she first discovered her admiration for Lower Manhattan. Battery Park is one of her favorite hideaways, and she stresses the importance of finding tranquility in this concrete jungle. "If I'm in a home with views of the River, then I'm happy."

At Mirador, Anna does sales and leasing throughout Manhattan, focusing on the Hell's Kitchen/Upper West Side and Flatiron/Chelsea neighborhoods. She is always happy to venture downtown to her old friends, Battery Park City and Tribeca. With her management experience and time handling clients, she understands the value of trust and the importance of making a connection. "It is vital that both myself and a client are on the same page," she says. "Trust the professional and trust the process."

In her spare time, Anna prioritizes working out as a means of keeping her head clear in a sometimes chaotic environment. Reading is high on her list, mostly Classical European literature and popular psychology books. "Reading helps me understand other cultures and perspectives and sparks creativity, which is useful not only in my job, but in my day-to-day life." Anna makes it a priority to attend educational seminars and workshops. She is proudly a REBNY Certified Negotiation Expert, with a Real Estate Finance and Construction Management certificate in progress from Baruch College.
My Latest Press