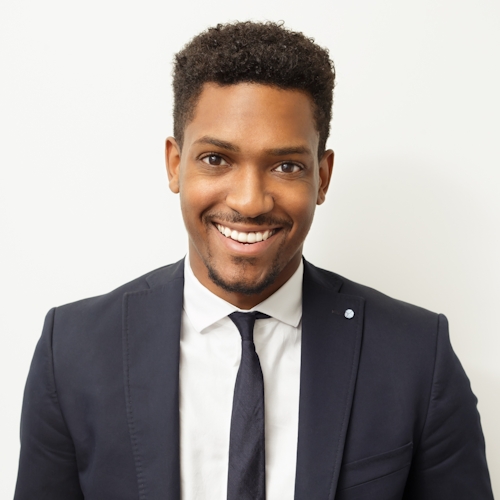 Jordan March
Director of Sales
With over 12 years of targeted experience, Jordan is regarded as a pioneer in the digital media era of real estate, closing over $500 Million in sales volume and generating over 100k connections with buyers and sellers online for his teams. Prior to joining Mirador, Jordan was the Director of Sales at one of Manhattan's leading technology-driven brokerages LG Fairmont, where under his management they were recognized by INC 5000 as one of the top organizations in America two years in a row (2017 & 2018) and as New York City's fastest growing firm with the highest retention (2017 & 2018). To date, he has managed and trained over 500 agents, many who were new to the sales industry, as has brought them success in closing some of NYC's priciest listings.

Jordan has deep knowledge and expertise in digital marketing, as he was in senior management at advertising technology partners for Viacom, Meredith and Scripps Networks. He oversaw the sales, ad operations and account management of Fortune 1500 clientele, marketing these various companies across global publications such as BravoTV, FoodNetwork, HGTV, AMCTV, MTV, Nick Jr, Martha Stewart Living, and WETV, to list a few. Jordan leverages his experience in social and digital media to real estate by executing highly targeted marketing campaigns to reach buyers and give sellers an unmatched edge by providing maximum exposure on their properties, leading to a consistent track record of trading homes at record high prices. He utilizes the most innovative technology, applications and marketing tools to market property and target lead generation.

At Mirador, he is now spearheading major strategic shifts in the real estate industry by implementing progressive operational processes, technology and marketing techniques to best represent institutional developers, landlords, investors, buyers, sellers and renters. He seeks to provide access to lucrative off-market properties and deeper insights to buyers, sellers, and agents to empower them to make informed decisions faster. His long term goal is to further the movement of New Urbanism, helping minimize the negative environmental impact of buildings using a conscious approach to energy conservation, green technology, and sustainable architectural design and development.

Jordan has completed degrees at the Institute of Audio Research and St. John's University and has been featured in high-profile publications including the Wall Street Journal, Channel 1 News, MSNBC and the New York Times. In his free time, Jordan loves to cook and enjoy unique dining experiences; explore art, theatre and independent film; discover new technology and fashion; meditate, dance and play the violin and piano.