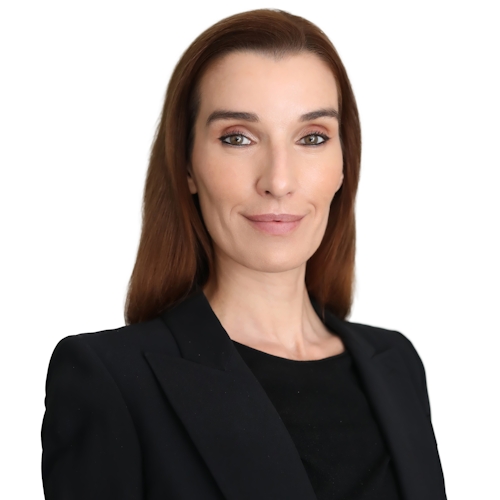 Katharina Trappe
Licensed Real Estate Salesperson
Katharina grew up in Switzerland and Germany, and at the age of 17, she moved to New York City for University. She graduated with a MS from the Columbia School of Journalism. Upon completion of her studies stateside, she moved to Paris to further her education. Her love for New York City was unwavering, and she decided to return. Katharina's knowledge of Manhattan is exceptional. Katharina has experienced living in Tribeca, West Village and Soho, which gives her an extensive understanding of downtown Manhattan.

Over the past fifteen years, Katharina's focus has been within the fashion industry, giving her an eye for incredible vision, integrity, and accomplishment. Whether it was shooting a TV commercial in Europe or styling a celebrity for an event in Los Angeles, Katharina has gained global exposure. Her background in fashion working alongside multi brands, celebrities and commercial projects has earned her a stellar reputation throughout her career.

When Katharina is not assisting clients, you may find her continuously exploring the neighborhoods of Manhattan, running along the West Side Highway, or on some great adventure outside of the city.

Her work has been featured in magazines such as V magazine, Bullet, L ' Officiel, L' Officiel Hommes, People, Nylon, Marie Claire. Katharina as a stylist was featured in articles in US Harper's Bazaar, Vogue.com and the Financial Times 2014.