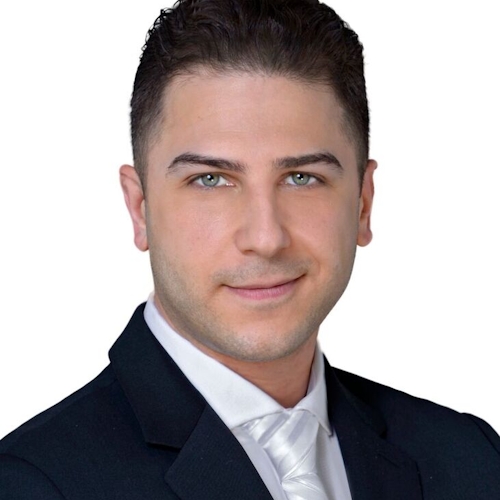 Nicholas Zampetis
Head of Client Relations
Nicholas has over 10 years of residential real estate experience that has encompassed working in the field, listings departments, management roles, and top consulting positions for some of the biggest brokerage firms throughout New York City. Over this period, he has earned a stellar reputation for his keen attention to detail and Class A client service, along with extraordinary follow-up and perseverance for orchestrating successful deals.

Having a strong focus towards condos, co-ops, and new developments on the Upper West Side, Gramercy Park, and Murray Hill neighborhoods in Manhattan, Nicholas is always up on the latest trends and opportunities. He is highly proactive when it comes to conducting market research and matching people with the most suitable homes for their individual needs. Whether you are buying or selling, Nicholas is a skilled negotiator who always strives for the best price and terms for his clients. His quick thinking, flexibility in all situations, charisma, and sense of humor are invaluable in easing clients through one of life's most stressful decisions.

"The world celebrates difference; project your difference" is one of Nicholas' favorite quotes for a reason. He is all about figuring out what makes your work unique, nailing that style, and honing it into a signature that distinguishes you from your peers. Nicholas has effectively done that in his real estate career, offering an unparalleled level of A-List client service.

Born in East Flatbush, Brooklyn, he is a devout native New Yorker with a proud Italian and Greek heritage. After graduating with a degree in Radio/TV and Media communications, Nicholas spent five years in the entertainment industry at such prestigious networks as ESPN, NBC, YES and Discovery Channel in the casting, production and talent divisions. He was also a top sales agent for EQUINOX fitness clubs.

Nicholas offsets his busy work schedule with his favorite interests that include fitness, exploring unique cooking recipes, movies, and playing basketball and baseball. He is a long standing member of the Real Estate Board of New York (REBNY), a proud volunteer at New York Cares, and loves traveling to exotic destinations and the outdoors.